The UV digital printing for the product customization market
Ana Martinez Fuentes, General Manager of Gravograph Spain and Exhibitor at C!Print, speaks about the tendencies identified by her regarding clients' expectations and how Gravograph's products may support them. She focusses on three tendencies: customization on site or through the Internet, the development of UV digital printing and the success of CO2 laser technology for printing. In this article, she speaks about the second subject: the development of UV digital printing.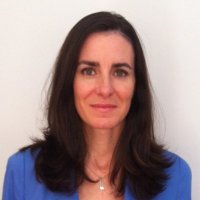 "In many instances, UV digital printing will replace traditional systems such as silk-screen printing, pad printing, sublimation, flexography, etc. If we speak about small Mimaki LED UV printing machines, I would emphasize three points. First, due to the versatility of these machines, since they print directly over many types of materials (plastics, acrylics, wood, rubber, metal, leather, etc.), no special treatment items are required and that makes them cheaper and endlessly varied. Second, since no screens, printing plates, photo-offsets or other initial expenses are required, they are perfect to do small or single runs. The only printing cost is the UV ink, and it uses very little. And third, since there is no need to be a printing expert to use them, there is almost no maintenance and Mimaki's reliability is unbeatable.
More information about these products
Relevant article: