New editon of the C!Wrap
The meeting place for wrapping and covering professionals and enthusiasts is back, aimed at arousing the interest of visitors specialising in decoration, interior design, communication and signage. During the 3 days of the show, non-stop entertainment: demonstrations, interviews, presentations… and the 2nd edition of the wrapping duels!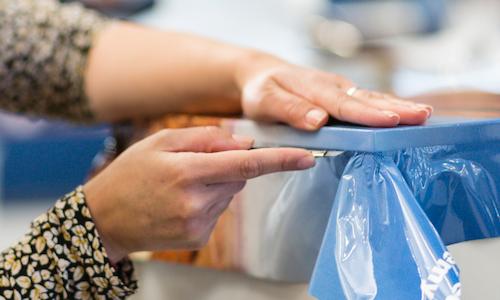 Sponsors 2023

Printing Partner
The latest materials tested in professional demos
Arlon, Fedrigoni and Grafityp together with Thyssenkrupp have confirmed their participation in the C!Wrap space. Every day, visitors will be able to see demonstrations of the latest materials on different surfaces, as well as presentations, interviews and the best tricks explained by the best professionals in the sector. In addition, the space will be animated by Manel Aguilar, totem of the guild of applicators in Spain.
Competition among professional applicator visitors
We will also have the 2nd edition of the wrapping duels. New in 2023: the duelists will have 60′ minutes to wrap 4 elements (architectural, retail, deco and car) Do you dare?
HP, printing partner of the C!Wrap, will be in charge of printing the materials that will be used for vinyl during the competition. In addition, its HP Latex 700W will be printing live in the space!