THYSSENKRUPP ANNOUNCES ITS NEWEST INNOVATION: BANOVA®
Thyssenkrupp Plastic Ibérica is pleased to present its most exciting new product: BANOVA®
BANOVA® is a high-quality light plywood produced from sheets of FSC®-certified balsa. Thanks to its extremely low density (~200kg/m3), balsa wood has a number of attractive properties: lower weight, fast growth, a highly consistent specific weight and exceptional flatness.
It's the perfect panel for long-term advertising campaigns, and for the construction of furniture, retail spaces, and installations at trade shows and exhibitions.
For more information, visit our web site: www.tkpi.es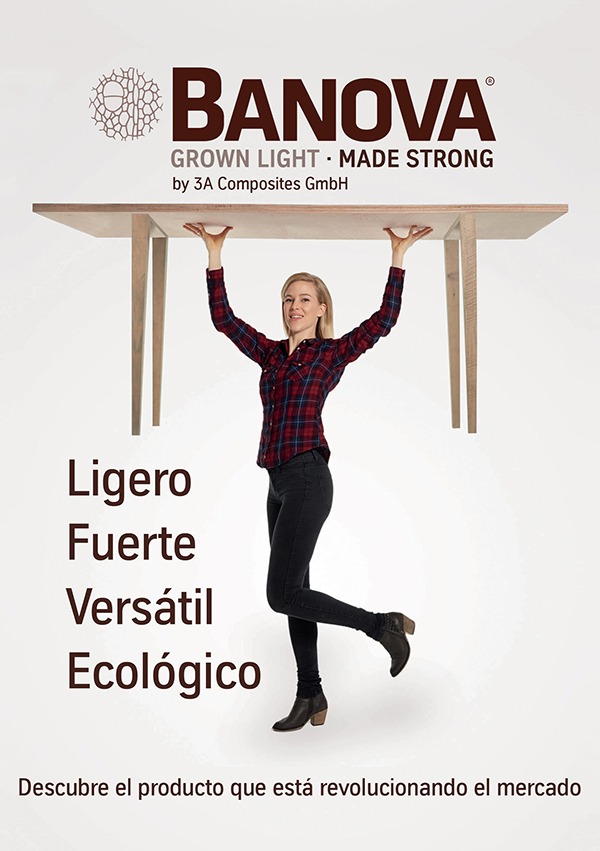 Thyssenkrupp Plastic Ibérica is currently known for its specialisation in plastics distribution, with a significant logistics component. It is developing a Real Solutions Supply Programme for the construction and decoration industries, industrial and safety applications, and aeronautical engineering.
It is also drawing attention due to its growing presence in visual communication markets (digital printing, tilting, corporate image, advertising, reprographics, etc.).
The products it offers include the world's leading brands, from rigid and flexible substrates to LEDs, inks and machines. They include such well-known brand names as Plexiglas, Lexan, Lyx, Dibond, 3M, Osram and SloanLED, to name just a few.
WE EXPECT YOU IN THE NEXT EDITION OF C!PRINT MADRID 2017 THE NEXT 26, 27 AND 28 OF SEPTEMBER.