Roland DG create personalised boards that celebrate female empowerment
Meet the trailblazers paving the way for a new generation of female skateboarders
Roland DG, the provider of digital printing solutions, exhibitor and sponsor at C!Print Madrid 2022, has partnered with two female skateboarders paving the way for female skate culture to create personalised skateboards using its latest inkjet printer, the TrueVIS VG3-640.
Professional skateboarder Louisa Menke and Editor of female and LGBTQ+ skate platform Dolores Magazine Raisa Abal, each created bespoke deck designs to symbolise what skateboarding means to them, alongside documenting their journeys to becoming female skaters as part of a video series. Both are based in Barcelona, which is also the home of Roland DG's newest Creative Centre in Europe, and where Roland DG was able to bring their creative visions to life.
Taking their personalised artwork including hand painted acrylic canvases and graphic collage art, the print company created the bespoke, one-of-a-kind skateboards that celebrate their creative expression and individuality.
Roland DG has a rich heritage in sport, enabling athletes and professional sport teams to create customised sports kits, surfboards, vehicle wraps and other sports apparel and equipment using its printing technology. The campaign aims to highlight the full range of customisation print possibilities with Roland DG.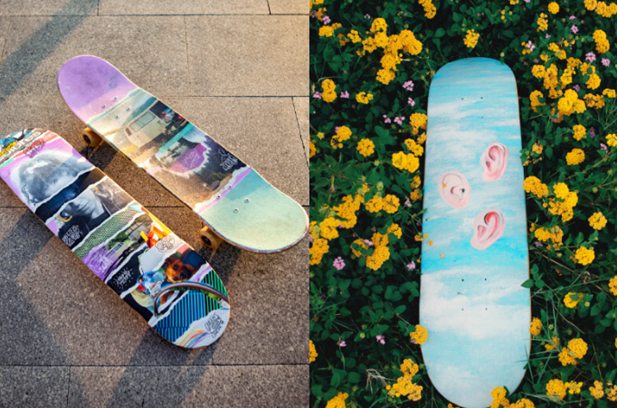 Stephen Davis, EMEA Marketing Director at Roland DG, comments:
"Skateboarding goes far beyond sport; it has its own culture and community that celebrates creativity, expression and individuality. This is very similar to the ethos of Roland DG, we are a company that thrives on pushing creative boundaries through innovation. Using our latest printer within the TrueVIS range, we were able to showcase the true capabilities of our market leading print technology."
Louisa Menke and Raisa Abal are on a mission to advance the role of women in skateboarding, inspiring and empowering young girls and females into the progressive sport. Females worldwide are a prime reason skateboarding has seen a resurgence over the recent years, stimulated by lockdowns and increased time spent outdoors. On TikTok alone, #GirlSkating has been used over 3.1 million times.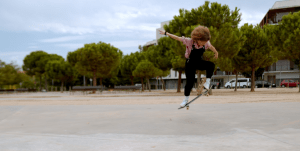 Raisa Abal, Editor of female and LGBTQ+ skate platform Dolores Magazine said:
"Working on this campaign has given me the opportunity to chase one of the dreams that every skateboarder in the world has – to design their own board graphic. I wanted to create a design that combined all of the things that matter most to me in my life: family, nature, sisterhood, activism, passion, photography, DIY works, my past, my present, and of course, skateboarding."
Professional skateboarder and visual artist Louisa Menke, commented:
"When Roland DG asked me to be part of this campaign, I started thinking about what skateboarding means to me and suddenly an ear appeared in my mind. It's not easy to really listen – for example to how I truly feel, what I really want, what I'm afraid of and why. There's lots of noise, distractions and many layers but if I keep listening, I'll keep hearing new things. This was my creative inspiration for my board design with Roland DG. When I'm skateboarding, I'm listening. And when I truly listen, magic happens."
Watch Louisa Menke and Raisa Abal, tackling their favourite tricks on their new skateboards in Barcelona's most iconic skate parks here: https://www.rolanddg.eu/en/landing-pages/roland-dg-female-skateboarders
"The TrueVIS VG3-640 is the third generation of the TrueVIS, built upon tried and tested technology, but advanced to enhance print precision" continued Stephen Davies. "It provides an all-in-one solution that enables businesses to push the boundaries of digital printing."
The TrueVIS VG3-640 is aimed at sign, graphics and personalisation markets and can be used for a wide range of applications from signage and banners to vehicle graphics, stickers, and labels.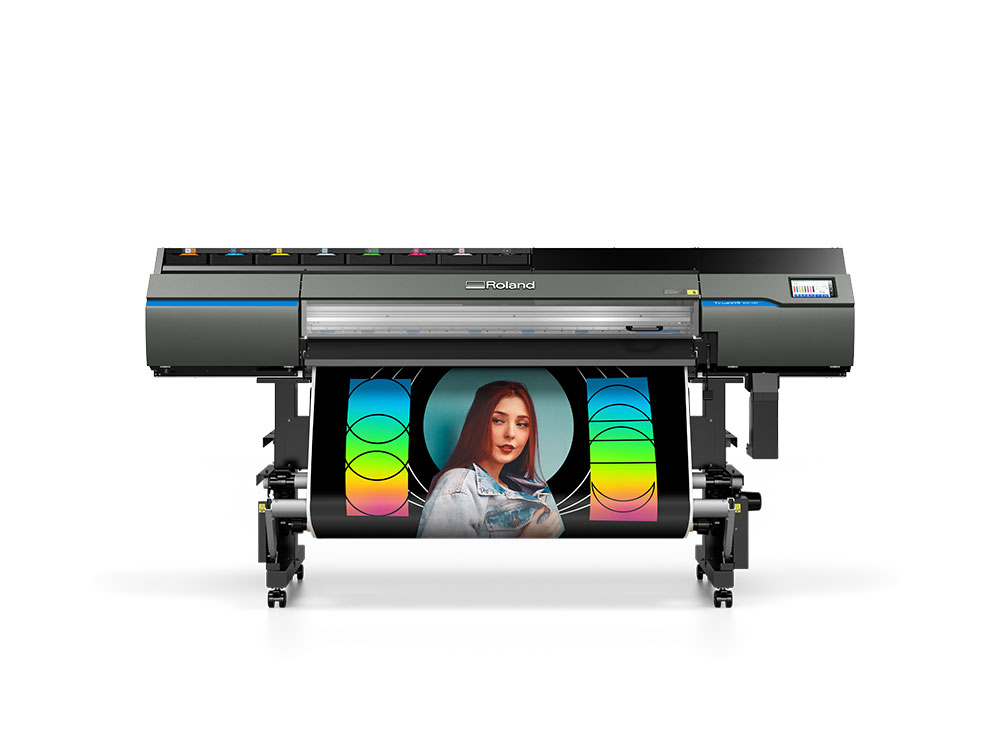 For more information, visit rolanddg.eu
---