PROMOTIONAL ITEMS AREA

Discover the opportunities that promotional items can bring to your business.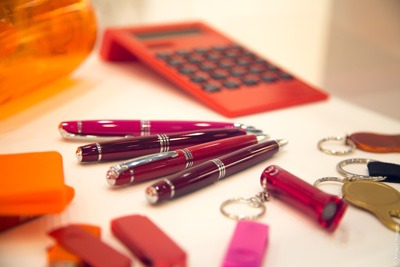 This area, covering 200 m2, is aimed at informing printers about the business opportunities that the promotional products market can offer them.
What can visitors expect to find in the promotional items area? 
This area is designed to showcase the wide variety of promotional garments and products that printers can produce, opening up the possibility of finding new revenue sources with the expansion of business lines that this knowledge generates/can generate. Visitors will be also able to contact and connect with wholesale suppliers of promotional products.
Printers will learn how easy it is to print or personalise garments and advertising products in order to give clients added value and to develop their product range; the training will be in the form of presentations of real case studies of other companies who have successfully taken this step.
In addition to their initial offering of banners, printed communication solutions, etc., visitors will also have access to registration codes that will allow them to add an offer of promotional products after the visit.
Visitors to the stand will also receive one month's free subscription to europeansourcing.com, a modelled database on the Internet, designed for suppliers of promotional products.
Why exhibit in this area?
To build or expand your database in Spain with new contacts, extending your offer to an emerging industry: printers and personalisation professionals (screen printers, embroiderers, etc.)
You only require a minimum budget for a corner and it includes everything.
It gives you the chance to position your brand as a leader in your niche of the market.
To increase your visibility, by benefiting from the informational impact generated by a large-scale communication campaign, such as that offered by a new event like C!Print Madrid.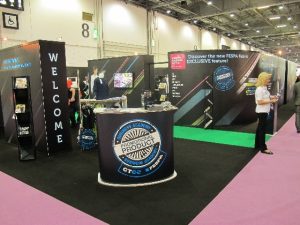 Powerful visibility for exhibitors.
– Benefits from the communication campaign of a new trade fair.
– Visibility in all Spanish print magazines.
– 10 email campaigns.
– Visibility on the trade fair website for 7 months.
The event organiser's proven expertise in this sector:
– The organiser has proven expertise and experience in the promotional items market, such as that gained through the Southern Europe CTCO trade fair in France and through the publication of magazines related to the sector in Spain.
– The experience at FESPA London with the Promotional Product Business Academy (which we co-organised) confirmed that there is significant interest on the part of printers to expand their business by offering other services: they can find a business opportunity in the promotional products market segment.