Your next professional event takes a whole new dimension
Discover the different areas of C!Print Madrid and give a whole new dimension to your profession!
200 exhibitors, 15 000 m2, manufacturers, providers, transformers, service providers, prescribers, designers, announcers and cliente. All the actors of the sector will be there: 3 days with workshops, round tables, guided visits, study cases and live demonstrations.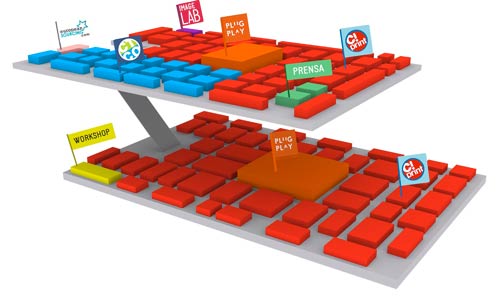 Ground level
PLUG&PLAY: Wide format printing machines and medias. On-stage application with different areas: a pop up store, a bar, a meeting room and a conference room.
WORKSHOPS: 3 days of learning and training. Four appointments a day with practical, creative or technical workshops.
Top level