Digital print sector bullish on 2022 revenues after testing 2021
A sign of growing confidence
Roland DG EMEA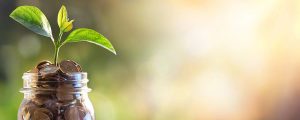 , exhibitor that attended the last edition of C!Print Madrid, has recently announced its annual State of Digital Printing in Europe report. The study, which measures the business performance and confidence of 1,300+ print shop owners across the UK, France, Germany, Italy and Spain has revealed that the sector is bullish on 2022 revenues after a testing 2021.
The study reveals that in 2021, against the backdrop of stop-start national lockdowns and a decrease in COVID-related financial assistance, more than half of European print shops were flat or down on revenue in the 12 months from 1st January – 31st December 2021. Only a third (33 per cent) reported turnover increases in the period.
However, despite the economic and geopolitical turbulence in the region, in a sign of growing confidence, nearly half of those surveyed were projecting a modest or significant increase in revenue in 2022. Less than a quarter (24 per cent) expect trading to be flat, and just 14 per cent are expecting a decline.
Stephen Davis, EMEA Marketing Director comments:
"Although the industry is still navigating a tough, complex trading environment, the steady return of key industries such as travel, tourism and hospitality after COVID is clearly having a positive impact on confidence levels."
When asked about their key business objective in the next three years, a third (30 per cent) of those polled are setting their sights on increasing production capability and a quarter (27 per cent) are exploring some sort of expansion opportunity.
Another group of print shops are focused on seizing the opportunities created by advances in fabric printing such as DTF and DTG (11 per cent), UV printing (11 per cent) as well as entering new markets with existing devices (10 per cent).
The study also quizzed print shops about the long-term impact of COVID-19, revealing sharp differences of opinion across the sector. A third (37 per cent) believe that printing will return to pre-pandemic levels by the end of 2022, a third (30 per cent) think it will be three years and a quarter (24 per cent) are reserving judgement.
Stephen Davis, EMEA Marketing Director continues:
"Time and again, the printing industry has shown its remarkable ability to innovate and hustle its way out of a crisis. We are confident that this fearless approach will keep the sector vibrant for decades to come."
---
Related news:
Roland DG Launches VersaSTUDIO MPX-90S Desktop Metal Printer