C!PRINT CONFERENCES
C!PRINT CONFERENCES
CONFERENCES (entreplanta): INTELLECTUAL CONTENT AREA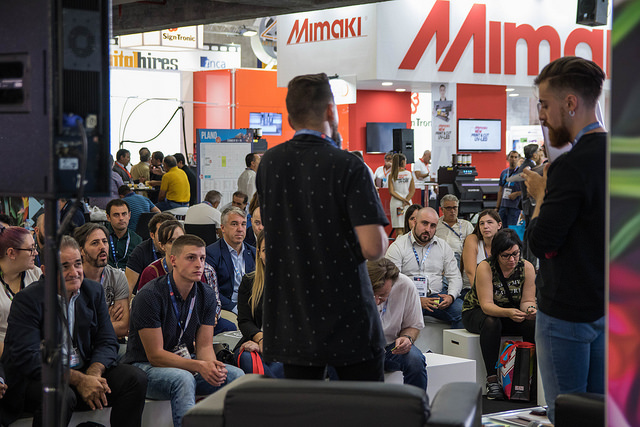 In this area, C!Print dedicates a space to visitor training on trends in different markets and together with experienced speakers immerse themselves in the current situation of the sector.
Round tables, conferences, presentations of case studies and much more in this area that will have an exquisite program for the visitor.
These contents will provide the visitor:
Identify more easily the needs and limitations of the purchasing processes of designers, decorators, architects, photographers, advertisers or brands.
To be equipped with the best materials according to the target markets.
Structuring your offer, choosing the ideal technology for your projects and advising your clients taking into account trends.
  Get to know the 2018 programme
Visitors will find something to inspire and evaluate potential new markets: interior decoration, retail, visual communication, etc.
What topics were presented in this last edition?
Printed interior decoration
Retail space design: personalization solution at the point of sale.
Photograph
Textile printing: decoration of textiles, curtains, etc.
Relive in images the experience of C!Print Madrid 2018
[alpine-phototile-for-flickr src=»set» uid=»79041408@N06″ sid=»72157696161322510″ imgl=»fancybox» crel=»album» style=»gallery» row=»5″ grwidth=»800″ grheight=»600″ size=»240″ num=»30″ shadow=»1″ highlight=»1″ curve=»1″ align=»center» max=»100″ nocredit=»1″]